Visitor Information | Local Attractions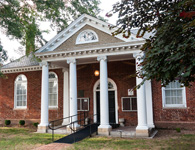 Gloucester County (Website):
Gloucester County offers numerous historic sites, a quaint Main Street Village, abundant outdoor recreational opportunities and more. Don't miss stopping by the Visitor's Center and the 1766 Courthouse located in the historical court circle on Main Street only minutes away from Warner Hall.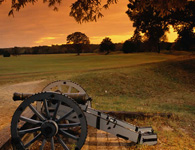 Yorktown (Website):
Yorktown, VA is only 15 minutes south of Warner Hall on Route 17. This is the home of the Yorktown Battlefield, a National Park Service historic site, that includes earthworks, museum, driving tour, and more. You'll also find the village of Yorktown with riverfront shops, restaurants, antique shops, historic buildings and more.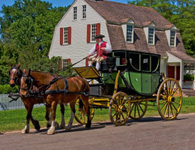 Colonial Williamsburg (Website):
Colonial Williamsburg is a 35 minute drive from Warner Hall. Besides the well known historic area, there are museums, shops, restaurants, and more. There are also a variety of hotel and motel accomodations in, and near, the historic area.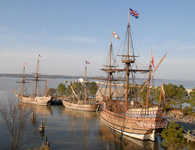 Jamestown (Website):
Jamestown is a 40 minute ride from Warner Hall. The area includes Jamestown Settlement, complete with recreated fort, ships, and Indian village. There is also the National Park Service site that includes the actual site of Jamestown the settlement, and other historic attractions.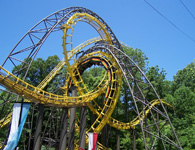 Busch Gardens, Williamsburg (Website):
Busch Gardens is a famous amusement park, with a variety of rides, shows, restaurants and other attractions.